Conclusion
The ASRock Fatal1ty Z170 Gaming K4 is our first look at Intel Z170 from ASRock's standpoint. This motherboard joins ASRock's gaming lineup and can be regarded as a lower-tier offering.
ASRock has made very few alterations to the styling between Z97 and Z170 and while this may not be a terrible thing, we feel the overall look is a bit outdated and lacks the finesse we've seen from their main lineup of motherboards. Visual appearance is always a subjective element for any product review, what do you think of the styling? Let us know in the comments below.
Placing the K4 into the testing arena by putting the board through our benchmark suite highlighted some good stock performance figures. Unfortunately, trying to apply a manual overclock to our 6700K proved impossible – we even tried updating the BIOS to the latest and still had issues nudging the clock speed up.
ASRock has done a good job in supplying multiple storage options from SATA, SATA Express and M.2. standards. SATA Express and M.2 aren't regarded as standard just yet but it's nice to know there this motherboard has these options future-proofed.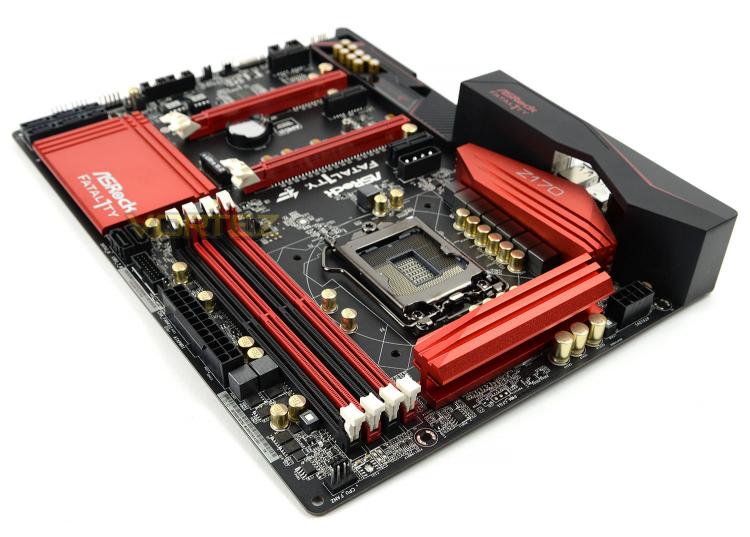 K4 has some great onboard audio components which should make a dedicated soundcard redundant. Throughout, ASRock are also using 12K CAPs and high density glass fabric PCB to present a durable solution.
Priced at £115 GBP / $145 the K4 is at the lower-end of the Z170 spectrum. This board is pitched as an affordable offering and since this new platform lends itself to requiring a new CPU and memory, keeping the costs down is usually a sensible route to take.
The Fatal1ty Z170 Gaming K4 is a cost-effective route to Intel Z170. This board features some interesting and useful features but ASRock need to iron out some compatibility issues in their BIOS.
Pros
+ Great audio solution
+ Matt black PCB
+ Quality components
+ Affordable

Cons
- No USB 3.1 front panel header
- Top facing SATA ports
- Problematic overclocking