Packaging & Bundle
The ASRock X570M Pro4 is packaged up nicely in a classy box, the blue and black colour scheme gives a premium feel to the product without the gimmicky 'gamery-ness' often applied to motherboard boxes.
The front doesn't give a great deal away with some small logos along the bottom edge.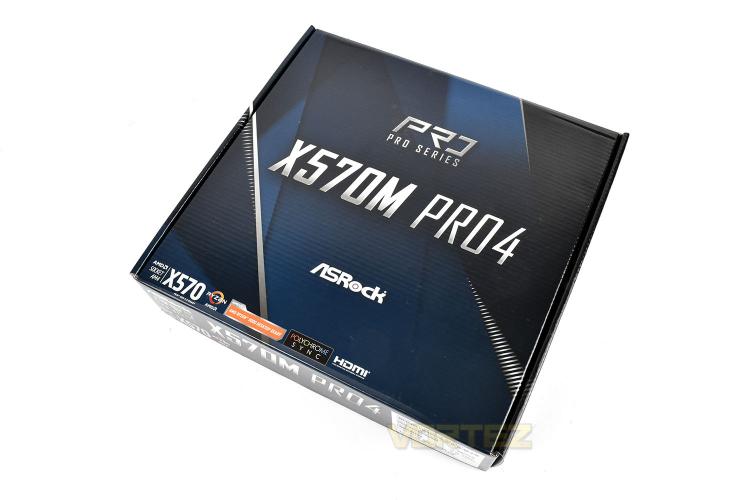 The back of the box is really well laid out with a concise specifications list, a clear diagram of the rear IO and several annotated images about the keyboard's key selling features.
The included extras with the Pro4 aren't exactly extravagant but every little helps when reducing a product's cost. Everything you need is included and that's what matters. There's a rear IO shield, three M.2 screws and a standoff, a manual and quick install guide.