Overclocking
For overclocking today's sample we will be using Sapphire's TRIXX tool as this gives us all of the options we require included the additional voltage controls.
Above is a screenshot of GPU-Z showing the reference (factory overclocked) settings.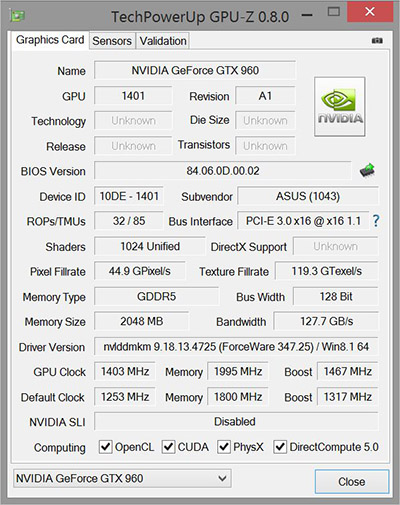 ...and manually attained overclock speeds.
Overclocking pre-overclocked cards generally fields mixed results in that most pre-overclocked GPU's leave so little left 'in the bag' that overclocking the card to give any tangible results is a waste of time and effort. Not so here. While our results were far from astonishing we did manage a further 150MHz on the care and 195MHz (480MHz effective) on the memory which was very gratifying.
Above we can see the resulting performance increase of the overclock via Unigine Heaven 4.0.