Introduction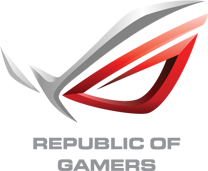 Product on review
:
Maximus VI Hero
Manufacturer
:
ASUS
Street Price
: £170 (
at time of review
)
The Republic of Gamers division has brought many great products to the table of the years and we can't deny that their success has come about by careful implementation and willingness to appeal to both enthusiasts and gamers. In the motherboard arena each generation of Maximus and Rampage products have always been the topic of discussion on message boards the world-over and today we are looking at one such product which has plenty of anticipation attached to it.
The Maximus VI Hero is a full-sized ATX motherboard featuring LGA1150 and the new Intel Z87 chipset. It comes furnished with the notorious black and red finish which ROG advocates have come to adore and also boasts an impressive feature-set too. The real question is – will this 6th generation of Maximus outdo its rivals or fall by the wayside?
ASUS on their Maximus VI Hero
ROG joining privileges now more accessible! Introducing Maximus VI Hero, the newest series from the ROG family, which packs outstanding quality, overclocking capabilities, and gamer-friendly features such as in-game visualized Sonic Radar detection and GameFirst II network optimization. It's also loaded with amazing reliability, exclusive SupremeFX crystal-clear audio, and famous ROG dynamic tweaking powers, as well as the brand's attractive red and black design.