Introduction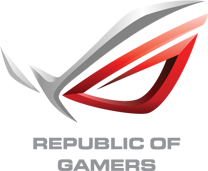 Product on Review
:
Maximus VI Impact
Manufacturer and Sponsor
:
ASUS
Street Price
: £180 (
At time of review
)
A number of vendors used Intel's last generation Ivy Bridge and Z77 chipset to introduce a number of Mini-ITX motherboards and ever since, (along with the inclusion of numerous computer chassis) this particular form factor has been gathering lots of momentum as system builders choose to downsize their systems, opting for a condensed configuration and yet still harnessing plenty of horsepower.
ASUS Republic of Gamers (ROG) division have been hard at work in designing and bringing to market their perception of the very first Mini-ITX motherboard this series has undertaken. The Maximus VI series has thus far given enthusiasts and gamers alike, the choice of Hero, Formula and Extreme and today we are to look at the fourth instalment to the series by way of a dainty little offering named Impact.
Maximus VI Impact is ROG's first Mini-ITX motherboard which takes advantage of Intel's Z87 chipset. ASUS claim that opting for an offering of such size does not mean a compromise on quality and features and today we will be taking an indepth look at what layout choices the ROG designers have made and indeed, what features have been implemented.
ASUS on their Maximus VI Impact
ROG hits the road with mini-ITX - size is no longer any indicator of performance.
They said it couldn't be done, but ROG's devoted crew of designers and engineers has finally delivered on the dream of a proper mini-ITX gaming board. Fans of LAN parties and gaming tournaments love to make a strong impression — and that's why more gamers choose Maximus VI Impact. Balancing great performance with excellent stability, power efficiency and thermal innovation, Maximus VI Impact fits in highly elegant and portable home-theater PC (HTPC) and Shuttle-style compact cases while retaining ROG's renowned cachet – so being a champion is more flexible than ever. or couch-bound living room champion becomes easier than ever.