Introduction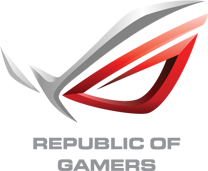 Product on Review:
ASUS ROG G20CI
Manufacturer:
ASUS Republic of Gamers
Street Price:
£2099
Console gaming has been incredibly popular for some time now, with the comfort of your sofa often far exceeding that of your computer chair, as well as a TV already being a common item within almost any UK household, making it easy to add a gaming system underneath. However, many find their relative lack of power to be a little frustrating and instead opt for a Gaming PC to benefit from the additional graphics horsepower.
The ASUS ROG G20CI comes equipped with an NVIDIA GTX 1080 graphics card and an Intel Core i7 7700 processor to push those frames to your display. Alongside the grunt from the GPU and CPU, the G20 is bolstered with M.2 NVMe and a SATA HDD for storage to provide a balance between speed and capacity. Other included components include a 16GB of DDR4 memory, a slimline DVD player and built in 802.11AC WiFi.
Squeezing all of that power into a small chassis isn't exactly difficult, but being able to dissipate the heat generated is where the real challenge lies, especially doing so quietly. We'll pay close attention to noise levels generated and report back at the end of our review.
Priced at £2099, this machine certainly pushes the boundaries of many wallets, but those with deep pockets may be willing to spend that extra on the small form factor of such a system.
ASUS ROG on the G20CI
ROG G20 is a 9.5-liter gaming PC designed to dominate the small-form-factor gaming desktop segment. It's powered by the latest 7th Generation Intel® Core™ i7 processor and the latest NVIDIA® GeForce® GTX 1080 graphics — giving it the punch required to run the latest AAA gaming titles at their highest graphics settings.