Introduction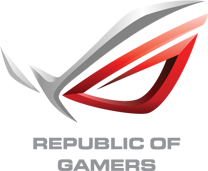 Product on Review
:
ROG G752 Gaming Notebook
Manufacturer & Sponsor
:
ASUS
Street Price
: £1400 GBP / $1700 USD
With the advent of powerful mobile processors, gaming on-the-go has become an ever increasing leisure activity. Desktop computers certainly have their value but are generally awkward and cumbersome to transport between locations. Delivering the latest technology and hardware specifications is crucial for the manufacturers of such mobile units as they battle it out in a fiercely competitive market.
In the spotlight today is a new gaming notebook from ASUS Republic of Gamers. The ROG G752 is a brawny Skylake-powered gaming unit which also includes NVIDIA's GTX 970M. Not only do the visuals make G752 stand out from the crowd but ASUS have engineered this gaming notebook to utilise G-SYNC technology to synchronise refresh rates to the GPU – thus delivering a significant enhancement to the gaming experience.
ASUS on their ROG G752
The latest ROG gaming laptop with Windows 10 – the G752 – showcases the evolution of the brand, with a revolutionary design finished in a new Armor Titanium and Plasma Copper color scheme. With a 6th-generation Intel® Skylake Core™ i7 processor, up to 64GB DDR4 RAM, and the latest NVIDIA® GeForce® GTX™ graphics, ROG G752 delivers exceptional gaming performance. It even features the ROG-exclusive dust-released thermal solution for increased system stability and longevity, and a backlit anti-ghosting gaming keyboard with 30-key rollover for precise command and control in battle.