Introduction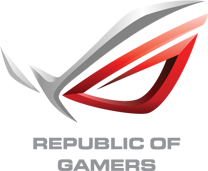 Product on Review:
ASUS ROG Gladius II
Manufacturer:
ASUS
Street Price: £79.99 GBP / $TBC
You've probably noticed the current shift towards RGB-everything in the PC market, with ASUS heavily towing the line; some love it, some loathe it, but it's here to stay and is being adopted rapidly. ASUS seem keen to update their product line to incorporate their "ASUS Aura" branding across the board.
ASUS Republic of Gamers (ROG) was founded in 2006, aiming to deliver the most innovative, hardcore hardware for truly dedicated gamers.
Here we have the ASUS ROG Gladius II in for testing, so lets put it through its paces and see if they've managed to improve on the, previously well-regarded formula, of the Gladius.
ASUS on their Gladius II:
The successor to the popular ROG Gladius optical gaming mouse. Gladius II features an ergonomic right-handed design that is optimized for first-person shooter (FPS) games. It has an exclusive push-fit switch socket design for varied click resistance, and durable switches rated to at least 50 million clicks. In addition, it features a dedicated DPI target button for more accurate sniping, an advanced 12000 DPI optical sensor and ASUS Aura RGB lighting technology with Aura Sync support.