Introduction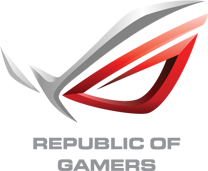 Product on Review:
Maximus XII Formula
Manufacturer:
ASUS Republic of Gamers
Street Price:
GBP £499 | USD $500 | AUD $999
In the aftermath of the Intel 10th Gen. launch, we're left with a multitude of Intel Z490 motherboards to review and next up we have a rather special model from the ASUS Republic of Gamers team. ROG are well known for breaking convention and bringing to market specialist products for niches.
The Maximus lineup is now in its 12th instalment and carries with it the Hero, Apex, Formula and Extreme models – all of which host the new Intel Z490 chipset. Each of the motherboards within this series offer something slightly different – but being in the upper echelon of this division, all are most definitely regarded as high-end offerings.
In the spotlight today is the Maximus XII Formula. This motherboard has been designed exclusively with water-cooling enthusiasts in mind and includes a collaboration between ROG and EK Waterblocks. Integrated, there we have the EK Crosschill III cooling configuration and an assortment of water-centric features such as flow-rate headers.
Will this new motherboard ascend to the top of the Intel Z490 leaderboard? Let's find out!
ASUS ROG on the Maximus XII Series
ROG Maximus XII series motherboards are designed to explore the upper echelons of gaming and overclocking. The Formula is plumbed for custom liquid cooling and includes other enhancements to punctuate premium systems. The CrossChill EK III VRM block, co-developed with EK Water Blocks, help cope with higher VRM loads associated with Intel Comet Lake CPUs. Aesthetically, Maximus XII Formula has a stealthy black finish with intricate patterns cut into its reflective armor. The latest-generation Formula is all set to make your showcase rig shine.