Packaging & First Look
The formula for the ROG packaging remains almost identical to other ASUS ROG mice we've seen recently, though it works well and shows off the product. Very little information is given on the front.
The rear of the packaging is host to all of the information you need, as well as illustrations of the interchangeable OMRON switches and the ROG accessory case to house those switches.
The front cover is held in place by a small dot of Velcro – once peeled back the mouse is held in place by a thin sheet of moulded clear plastic.
The Pugio is accompanied by a small cloth pouch, a ROG sticker, a small start-up guide and the accessory case, home to the replacement OMRON switches for the right and left click, as well as the blanking plates for the side buttons.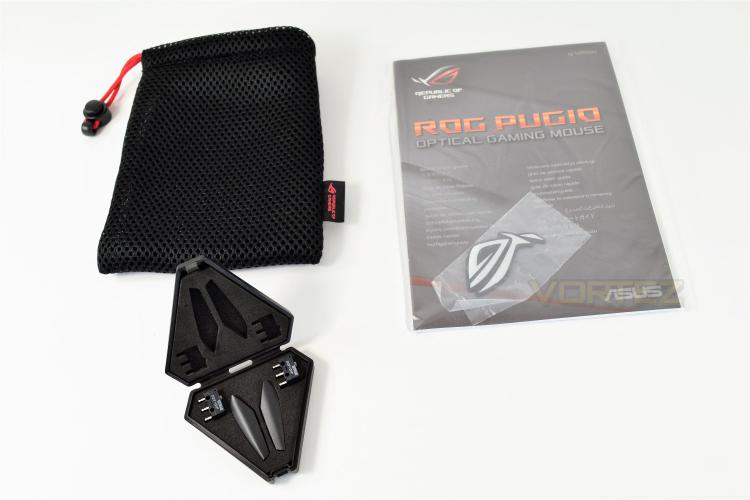 Upon first inspection, the Pugio appears to be a sound design choice, with an inviting shape and extremely bright RGB lighting.