Introduction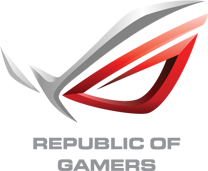 Product on Review:
ASUS ROG Strix B550-F Gaming (WiFi)
Manufacturer:
ASUS ROG
Street Price:
GBP Ł209 / USD $209.99
ASUS, and particularly their Republic of Gamers sub-brand, have carved out quite a corner of their market through giving the consumer what they want. Their ASUS ROG Strix line of motherboards typically performs remarkably well with a whole heap of features that often aren't found elsewhere. Today we're looking at one of their first B550 offerings, the Strix B550-F Gaming (Wi-Fi).
As a quick introduction to B550, it's essentially a chipset aimed more towards the budget end of the market, for those who still wish to take advantage of new and exciting features but are willing to make some sacrifices to save a buck. One of the biggest compromises is the lack of support for Zen and Zen+ CPUs, with only Zen2 (and future CPUs) supported. In regards to system connectivity, the B550 offers up to eight SATA III connections, with support for RAID 0, 1 and 10. We also see PCI-E specifications upgraded from the previous-gen flagship, the X470 chipset, with four PCI-E 3.0 lanes and eight PCI-E 2.0 lanes, while the X470 offered only eight PCI-E 2.0 and the B450 and B350 chipsets had to make do with only six PCI-E 2.0 lanes. We also get up to two USB 3.2 Gen. 2 ports, six USB 3.1 ports, six USB 2.0 ports and native overclocking support right out of the box.
Aside from the B550 chipset, the Zen2 Ryzen CPUs give native support for PCI-E 4.0, to the upper-most M.2 and PCI-E x16 port for GPU and NVMe support.
One rung from the top-step, the B550-F Gaming (Wi-Fi) is rammed full of features, including a strong CPU power delivery, extensive heatsinks in various locations, SupremeFX S1220A onboard audio, an array of USB 3.2 Gen. 2 and Gen. 1 ports, Intel 2.5G ethernet and WiFi 6 connectivity.
Priced at Ł209/$209, the ASUS ROG Strix B550-F Gaming (Wi-Fi) teeters scarily close to the bottom end of the X570 market, so what exactly sets this apart and warrants that pricetag over the objectively better chipset?
ASUS ROG Strix on the B550-F Gaming (Wi-Fi):
ROG Strix B550 Gaming series motherboards offer a feature-set usually found in the higher-end ROG Strix X570 Gaming series, including the latest PCIe® 4.0. With robust power delivery and effective cooling, ROG Strix B550 Gaming is well-equipped to handle 3rd Gen AMD Ryzen™ CPUs. Boasting futuristic aesthetics and intuitive ROG software, ROG Strix B550-F Gaming (Wi-Fi) gives you a head start on your dream build.