Introduction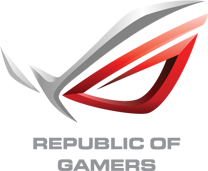 Product on Review: ASUS ROG Strix Evolve
Manufacturer: ASUS ROG
Street Price: £59.95 / $59.95
ASUS has built up a name for themselves with the Republic of Gamers branding on their most focused hardware, aimed purely at gaming and the most extreme edge of computing. The ROG Strix Evolve promises to deliver on this front.
The ASUS Republic of Gamers (ROG) was founded in 2006, aiming to deliver the most innovative, hardcore hardware for truly dedicated gamers.
The ASUS ROG Strix Evolve was first announced
back on the 7th of June at Computex in Taipei.
Featuring a properly-done ambidextrous design, OMRON switches claiming a lifespan upwards of 50 million clicks, RGB lighting with ASUS Aura Sync and a 7200DPI optical sensor, let's see what the Strix Evolve is made of in testing.
ASUS ROG on the Strix Evolve:
Optical gaming mouse featuring changeable top covers to enable four different ergonomic styles and Aura RGB lighting with Aura Sync support.