Introduction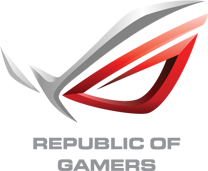 Product on Review:
ASUS ROG STRIX Magnus
Manufacturer:
ASUS ROG
Street Price:
UK: £179.99 US: $189.99
Game streaming has well and truly become a thing, from hanging out with friends, sharing tips and secrets, or simply to share your experience of a game, there are many reasons why it is a popular thing to do. Though, as your fan base grows, so does the need to improve your equipment to allow others to have the best experience possible, and one of the most important parts of that experience is the microphone.
Gaming headset microphones can range from outright awful and tinny, to the respectable ClearCast microphone, though, the thing they all tend to have in common is, that the range is inconsistent, unreliable, and is entirely dependent on your audio setup. To give some examples, we test most of our headsets (unless they are USB only) through a flagship discrete soundcard and so our experience of the audio and microphone quality will be different to people using them through any integrated motherboard solutions. Moving on to the other extreme, pro-level audio equipment can cost the sky, and the products at a more mainstream consumer level is a minefield, which is why the streaming community tends to stick with the tried and tested products. This is where ASUS, as a highly respected brand, saw the opportunity to weigh in with a product specifically for them.
The Magnus is a USB microphone, meaning it doesn't require any additional audio interfaces for high quality recording, and features 3x 14mm condenser capsules that are described as 'studio grade', along with various onboard controls, an additional USB port, as well as featuring customisable RGB lighting that is positioned in a way specifically to be seen by your viewers. ASUS also make the point that the Magnus is capable of free standing on your desk without the need for a stand, and at 130 x 50 x 95mm, it is half the height of the current leading competitors and significantly more compact. Despite that, should you want to mount the Magnus on a boom, it features a standard 1/4" camera mount and is shipped with a 5/8" mount adaptor.
Overview by ASUS
ROG Strix Magnus is the first microphone designed especially for game streamers. Featuring three individual studio-grade condenser capsules for pristine recording quality, environmental noise cancellation (ENC) technology, a compact form factor, and AURA RGB lighting, ROG Strix Magnus goes above and beyond traditional microphones to help you deliver the highest-quality content to your audience.