Introduction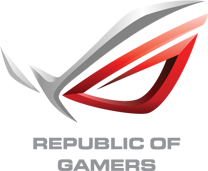 Product on Review:
ROG STRIX 5600 XT Top Edition
Manufacturer:
ASUS Republic of Gamers
Street Price
: USD $340 – AUD $629 - GBP £370
Of late we've been moving our way through the new AMD Radeon RX 5600 XT graphics cards from the various GPU partners and next up, it is the turn of ASUS with their ROG division. Currently, ASUS has three options available under the 5600 XT banner – TUF, STRIX OC and STRIX Top Edition. Today, we'll be exploring the latter!
Positioned as the fastest RX 5600 XT in ASUS' portfolio, the Top Edition brings a factory overclock to both the GPU boost and memory – taking the GPU boost to 1770MHz and the memory to 1750MHz. While this isn't the fastest of its kind under the 5600 XT banner, it still has a lot to offer. Moreover, being a STRIX GPU we also have the added benefit of the Max Contact Cooler which has earnt its place as one of the strongest thermal solutions on both sides of the GPU arena.
ASUS ROG on their 5600 XT
The ROG Strix Radeon™ RX 5600 XT is armed to dominate 1080p gaming. Components on the surface of the PCB are precisely soldered with Auto-Extreme Technology and the GPU chip is cooled using MaxContact and a beefy heatsink. On top, three fans leverage our new Axial-tech design, which surpasses our own industry-leading fans from the last generation. In-between those layers are a myriad of additional features like 0dB mode, a reinforced frame, Super Alloy Power II components, and more.