Introduction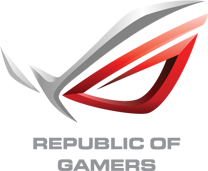 Product on Review:
ROG STRIX X470-F GAMING
Manufacturer:
Republic of Gamers
Street Price:
£175.99 / $194.99 USD / $319 AUD
August last year saw Vortez taking a look at the
ROG STRIX X370-F GAMING
– it's stripped back overclocking features and focus on what gamers require earned it the Premium award. Today we look at the ROG STRIX X470-F GAMING, the 2nd Gen. Ryzen version of that very same motherboard.
The previous generation landed at £190, offering incredible performance for the money. The X470-F comes in at £14 less than that; this reduction in launch pricing certainly bodes well for the consumer seeking performance on a budget.
The STRIX X470-F GAMING features a neutral, black and white colour scheme, onto which the usual Aura Sync RGB colours are introduced on the IO shield at the back of the motherboard, illuminating the wedge shape and ROG logo. The graffiti style text on the southbridge heatsink gives an iridescent effect, changing colour depending on the angle of light hitting it.
DDR4-3466MHz memory is supported, for maximum performance, as well as both NVIDIA SLI and AMD CrossFire, giving the enthusiast gamer options. Gigabit LAN, USB 3.1 Gen.2 and a pair of M.2 slots provide connectivity for gaming.
Last year's model particularly impressed us with its focus in the right areas, have Republic of Gamers kept that same simplicity of design and hit the spot again? Read on to find out.
ROG on the STRIX X470-F GAMING:
ROG Strix X470-F Gaming is the perfect fusion of performance and panache. It's an ATX motherboard packed with easy-to-use tuning tech and understated aesthetics for those who demand great gaming experiences and refined style. Strix X470-F Gaming keeps the pedal down on performance, and its rich customization options let you push your rig from subtle to standout in seconds.