Introduction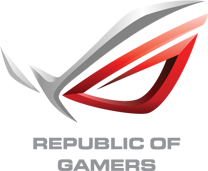 Product on Review:
ASUS ROG X570-E Gaming
Manufacturer:
ASUS
Street Price:
£299.99 / $329.99
The ASUS Republic of Gamers (ROG) brand covers many different aspects of the gaming sector, from mice and keyboards through to monitors, laptops and of course, internal components. Being a key selling point for ASUS, they obviously couldn't leave out the latest X570 chipset, launching with 5 models; today we look at the middle option, with a price of $329 (to be confirmed), the ASUS ROG STRIX X570-E Gaming.
The X570 chipset, released in tandem with the AMD 3000-series CPUs, of which we've reviewed the
3700X
and
3900X
, offers for the first time PCI Express 4.0 connectivity, with double the bandwidth of the previous generation.
The X570-E Gaming sports a pair of NVMe M.2 slots and a trio of x16 PCI-E adaptors, all running on the aforementioned 4.0 specification. Alongside that we get dual LAN with 2.5G and 1G as well as WiFi 6 support.
Helping to keep the platform cool is an extensive VRM heatsink arrangement, joined by an 8mm heatpipe, as well as something that is commonplace across every X570 motherboard, a cooling fan and heatsink atop the FCH; this is down to the increased power drawn by the PCI-E 4.0 interface.
The styling of the board is very typical of a STRIX model, featuring street-style graffiti and a dark/metallic theme. The dark grey heatsinks around the CPU socket and those connected to the FCH as M.2 heatsinks contrast nicely against the otherwise all-black colour scheme.
The ASUS ROG STRIX X570-E Gaming arrives at around £299/$330, this puts it considerably higher than the closest model from the previous generation, the
ASUS ROG STRIX X470-F Gaming
which was available at launch for a little over half the price, which in itself was a reduction on the X370 equivalent.
ASUS on the ROG STRIX X570-E Gaming:
The ROG Strix X570-E Gaming motherboard delivers the quintessential ROG experience with a compelling mix of features and undeniable style that provide the ideal foundation for building a powerful ATX gaming system. Next-generation wireless networking delivers the smoothest online gameplay and a comprehensive cooling options ensure stable performance. Topped off with futuristic styling with onboard illumination, ROG Strix X570-E Gaming equips you with all you need to build a formidable weapon to rise above the rest.