Introduction

Product on Review:
ASUS STRIX 2.0
Manufacturer:
ASUS
Street Price:
UK: £59.99, US: $69.99, EU: €90
ASUS are renowned for over designing things, something which can be seen in almost every market they enter in and the same goes for the STRIX line of gaming peripherals. We had a look at the
STRIX 7.1
this summer and proved to have that ASUS spirit. Now taking a look at the much more affordable stereo version that can be found in the UK (at time of writing) for a reasonable £59.99.
Primary differences between the 7.1 and the 2.0, naturally, would be that the 2.0 is a stereo headset with 60mm drivers in place of surround drivers, and that the 2.0 is an analogue headset, meaning there is no USB audio processing included and will depend on your existing soundcard/ audio processing solution. Despite these differences, the body of the headset itself is near identical to that of the 7.1, featuring the huge, oversized earcups, plastic frame, and suspension headband. The earcups can completely fold flat to reveal the owl eye design in the earcups,though due to there being no USB power the headset foregoes any lighting.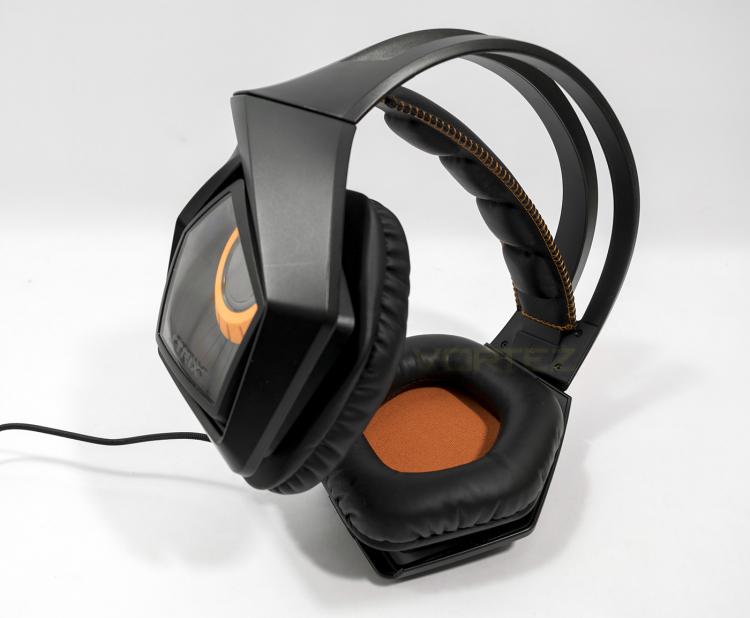 Overview by ASUS
Strix 2.0 is powered by 60 mm neodymium-magnet drivers to deliver punchy, high-fidelity sound. In addition to providing fantastic gaming audio, Strix 2.0 is a great way to enjoy listening to music. Connect Strix 2.0 to your desktop, laptop, PS4 or smart device and experience superb sound with brilliant details and punchy bass from games, music, and more.