Packaging & Bundle
In a stealthy styled box, the B550M-Plus is shrouded in mystery behind a thin fog but there's more than enough information plastered along the bottom row to whet your appetite.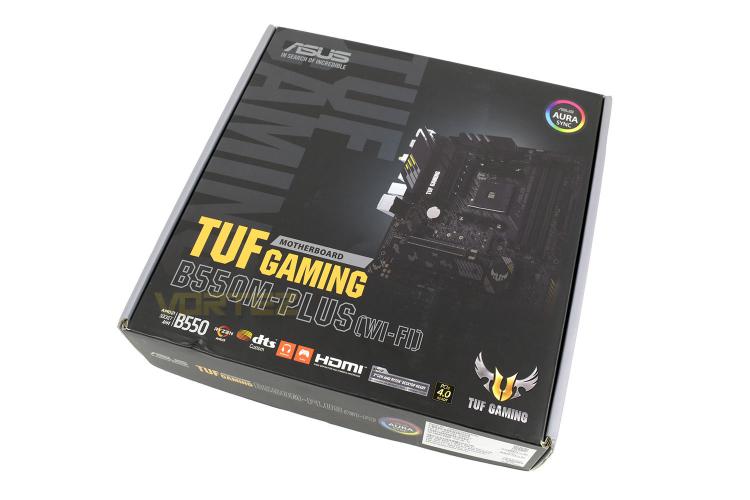 Setting the box on its front, the rear is plastered with information and annotations to give you a good overall look at the features that you can expect.
Chucked in with your B550M-Plus is a WiFi antenna, rear IO backplate, a couple of SATA cables, M.2 screws and standoffs, manuals and a driver CD.