Packaging & Accessories
Box Front
The box packaging features a large image of the product in a sleek and stylish gunmetal style background.
Reverse side of packaging
At the back there is details of the features and specifications of the unit.
Opened up for more information
The packaging features a large flap that opens to reveal the product itself while giving a breakdown of the sound cards onboard components.
Included accesories
Included in the box there is a 6.3mm-3.5mm jack converter, driver disc, quick start guide, optical adaptor, 2x RCA-3.5mm jack adaptor and the daughter board link cable.
Included Op-amp kit
Included in the package we find an Op-amp kit featuring 2x Ti LME49720s and one MUSES 8820. There is also a tool to help remove the Op-amps from the sockets.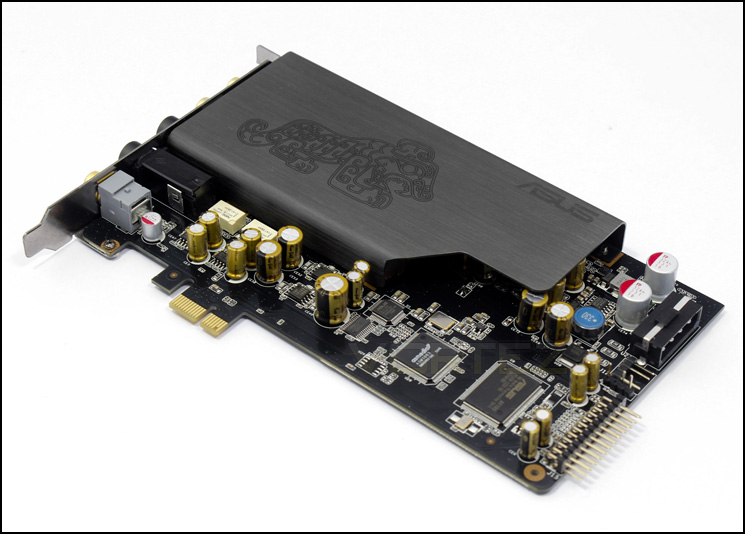 The Essence STX II
Fancy EMI shield
Tiger Tiger burning bright...