Introduction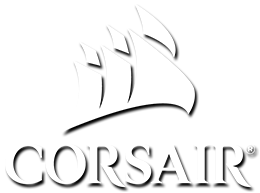 Product on Review:
4000D Mid Tower
Manufacturer:
CORSAIR
Street Price:
GBP £80 | USD $80 | AUD $129
[Intro to case - brief features, intended audience]
From a humble beginning as an affordable DDR memory module manufacturer over 25 years ago,
Corsair
has built an empire that now spans almost every aspect of desktop computing. Be it peripherals, memory or even full systems, Corsair have their fingers, thumbs and sometimes whole hands in many different pies. And arguably this success can be traced back to the introduction eleven years ago of their first PC chassis, the
Obsidian 800D
.
Today the component manufacturer are harking back to their enclosure roots with the
4000-series
, a new mid-tower chassis range with echoes of the past but more than an eye on the future. It arrives at a time when Corsair's case lineup has never been more complex (some might even say bloated), and has been billed as the start of a streamlining and simplification of their portfolio as a whole.
Three members of the 4000-series launch today to satisfy subtly different requirements. The 4000D, which is the model on review, is joined by the 4000X and 4000D Airflow, two models which focus on looks (with tempered glass panelling) and high air flow (with perforated front panelling) respectively. Future Corsair cases will follow a similar pattern of feature variants based on a new frame design that dictates internal layout and motherboard compatibility.
Veterans will take one look at the 4000D and immediately see aesthetic similarities with the legendary Obsidian 800D, including flush front facia and squared off feet. Its external dimensions are much smaller though, most suited to mainstream ATX motherboards and conventional air cooling/AIOs. Befitting a brand new series however are the features, ripe for 2020 and beyond.
The 4000-series marks the debut of Corsair's RapidRoute cable management, which incorporates an indentation in the motherboard tray and velcro retaining ties for more comfortable cable routing. A PSU shroud (with SSD mounting points) hides away additional cabling and maintains a clean internal aesthetic. Vertical PCIe card mounting is now supported as an option rather than afterthought. And the range incorporates USB Type-C front panel connectivity as standard. All told, it's a considerable revision to prior Corsair mainstream enclosures.
Joining the 4000-series are also a new series of 120mm fans dubbed 'AirGuide'. They more effectively channel air to and around hot components, reducing 'dead air' within the chassis and aiding overall cooling.
The 4000-series hits the mainstream in the extremely competitive $80/£80 - $120/£120 range, so Corsair will need to rely on more than their considerable brand clout to attract consumers away from the plethora of excellent options already available. Does the 4000D start as they mean to go on? Lets take a look.
Corsair on their 4000D
The CORSAIR 4000D is a distinctive, yet minimalist, mid-tower ATX case with easy cable management and exceptional cooling. A highly durable solid steel front panel and dedicated ventilation channels combine to offer great looks and airflow, accompanied by two included 120mm AirGuide fans designed with anti-vortex vanes that enhance cooling.