Introduction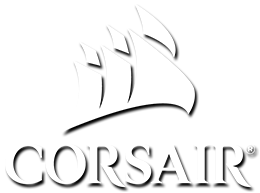 Product on Review:
CORSAIR A500
Manufacturer:
CORSAIR
Street Price:
GBP £84.99 / USD $99.99
It's been a long time since CORSAIR produced an air cooler, almost a decade in fact. Since then, they've had a keen focus on the all-in-one watercooling market, but recently they've expanded that to include custom watercooling loops, and gone back to the air cooling market with the launch of the A500. Covering the three bases gives your customers the choice they want.
Their last effort, the
CORSAIR A50
, didn't hold a candle to the plethora of great (and aggressively priced) air coolers of the time. CORSAIR aim to change that with the A500, featuring a pair of ML120 fans and four direct-contact heat pipes for high performance air cooling.
According to CORSAIR's claims, the A500 has been designed from the ground up for the best possible DRAM compatibility while retaining its large, necessary size. There's also the new 'holdfast retention system' that promises easy installation on almost all AMD and Intel CPU socket types.
Backed by a 5-year warranty, there's a lot of trust placed within the craftmanship, which is passed on as peace-of-mind for the customer, but it comes at a price; £84.99/$99.99 to be exact. That puts this directly in the firing line of the
Noctua NH-U12A
so it goes without saying: expectations are sky high.
Can it compete with the competition or are CORSAIR biting off more than they can chew here?
CORSAIR on the A500:
Bring your CPU temperatures down with the CORSAIR A500 High Performance Dual Fan CPU Cooler, equipped with four direct-contact copper heat pipes and two CORSAIR ML120 fans.