Introduction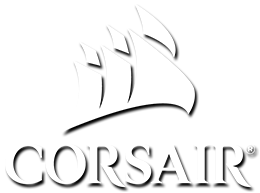 Product On Review:
Carbide Series 600Q
Manufacturer & Sponsor:
Corsair
Street Price:
£119 GBP / $150 USD
Corsair are a force to be reckoned with in the broad range of sectors they are involved in but more especially the computer chassis arena. They have brought many successful offerings to the table over the years and we have had the delight in putting these cases under close scrutiny but today's review sample is a step into what is regarded as new territory for the multi-award winning brand.
In the computer chase market its unusual for a brand to break away from tradition and develop something truly innovative but Corsair are attempting to freshen things up with a new addition to the Carbide Series today. The 600Q brings with it a unique design which sees the motherboard tray inverted; the idea being one which will aid thermal performance within a silent computer chassis. Will the creative attributes of 600Q be a success or failure? Join us as we closely examine this exciting new case.
Corsair on their 600Q
The Carbide Series Clear 600C and Quiet 600Q are at the cutting edge of case design, offering ultimate silence or ultimate style – without sacrificing ultimate performance.