Introduction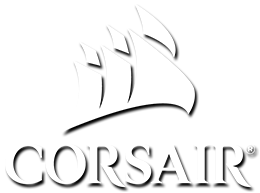 Product on Review
:
Carbide Series 270R
Manufacturer & Sponsor
:
Corsair
Street Price
: £65 GBP / $69 USD
Although the computer chassis market is thriving, there are few innovators within this arena. One company which has risen to the challenge of keeping their product lines fresh, desirous and intriguing are Corsair. This week is a prime example of how this brand remains at the top of their game, a successful launch of the
new Crystal Series
has given Corsair the spotlight in the lead-up to the end of the year. Alongside the 460X and 570X, the humble Carbide Series 270R was announced and today, we'll be exploring this chassis in plenty of detail.
Under our observation today is the new Carbide Series 270R, a budget friendly mid-tower which packs in a flexible feature-set to include accommodate for high-performance coolers, graphics cards and even radiators. Are you looking for a basic case which doesn't break the bank but offers the essentials? This could be the right case for you!
Corsair on their Carbide Series 270R
Solid, sleek and understated, the CORSAIR Carbide Series 270R offers all the essentials of a high-end PC case, while retaining a spacious internal layout and versatile cooling options. Available with either a huge transparent window or solid side panel, the 270R's minimalist exterior hides an expansive interior that's designed to make building a PC as easy as possible. Deep cable routing channels, numerous tie-down points and conveniently located drive bays combine with a dedicated cable routing compartment that surrounds the PSU, making clean and professional builds simple. The 270R windowed comes equipped with a red-LED lit AF120 120mm intake fan and black AF120 120mm exhaust fan, while the 270R non-windowed ships with a single black AF120 120mm exhaust. Whichever you choose, the 270R offers great out-of-box cooling while also supporting a wealth of liquid cooling radiators and cooling upgrades. Able to mount up to a 360mm radiator in the front and a 240mm radiator in the roof, the 270R can accommodate almost anything your next PC might require, both now and in the future. It's everything PC builders need for the essential PC build.