Introduction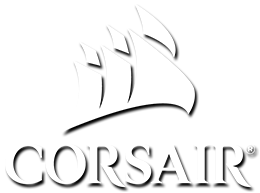 Product On Review:
Carbide Series 400Q
Manufacturer & Sponsor:
Corsair
Street Price:
£79.99 GBP / $99 USD
With
CES 2016
starting this week it was only a matter of time before announcements from the Corsair camp flew in. Corsair are no stranger to product development, over the last 18 months they've unveiled a multitude of computer cases which dip into different markets, appearing with varying price-tags and appealing to a variety of different users. Earlier today, Corsair announced their new
Carbide Series 400Q
.
400Q is Corsair's new mid-tower chassis which is tailored to low-noise. Those who prefer an elegant enclosure which supresses noise will be attracted to this new case since Corsair has closed off all the panels and furnished them with noise-reduction material. Inside, 400Q is jam-packed with interesting and innovative features which we'll be exploring today in plenty of detail.
Corsair on their 400Q
We've engineered the Carbide Clear 400Q to pack all the power and expandability you need into a gorgeous, compact steel case design. Keep even the noisiest system internals running stealth-quiet with silenced sound-damping panels throughout – and cool the most powerful components with Direct Airflow technology.