Introduction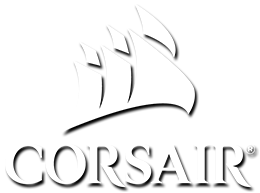 Product on Review
:
Carbide Series 678C
Manufacturer & Sponsor
:
Corsair
Street Price
: UK: £179 US: $200 AUD: $279
Of the different compute case series that Corsair supplies, the Carbide Series has been a highly active range for Corsair – barely a month goes by without the brand adding a new chassis to the family. While the portfolio blends together great features and decent value for money, there are a variety of different styles on offer which should satisfy gamers or enthusiasts.
Today marks the release of another addition to the Carbide Series, namely the 678C. Stepping away from the garish designs we might expect for a gamer case, 678C settles with a more elegant approach, characterised by an emphasis on silence.
The 678C features noise dampened panels and a thick tempered glass panel. After combining this with the PWM fan controller and the recipe for silence is certainly there.
Corsair on their 678C
The CORSAIR Carbide Series 678C is a mid-tower ATX case with sophisticated style and serious versatility. Sound damping side, front and roof panels ensure whisper-quiet operation. Keep your system cool with space for multiple radiators, including up to a 360mm in the front and roof. Regulate speed for three included SP140 PWM fans and up to three more with an included PWM fan controller. Install up to 6x 3.5in and 3x 2.5in drives, with a modular HDD/ODD design that allows you to move six trays to any of eight different mounting locations. And with hinges on both the front panel and tempered glass side panel, you'll have tool-free easy access to your system.