First Look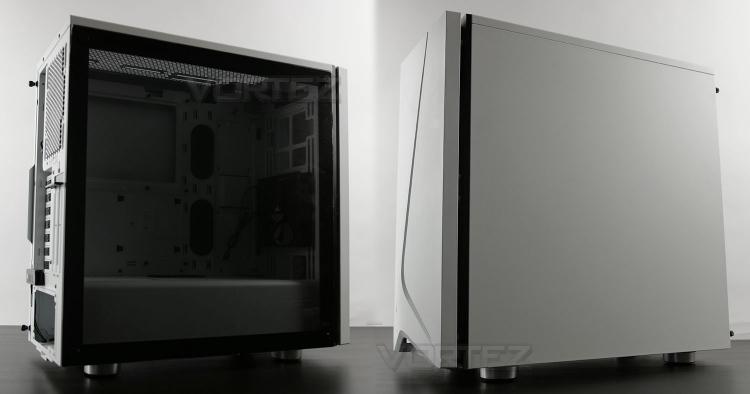 SPEC-06 is presented in the usual eco-friendly packaging with a simple diagram of the case and some technical details. Inside, the case is covered in a clear sheet of plastic and held in place with polystyrene pillars to ensure safe arrival in transit.
Removing SPEC-06 from the box, we're immediately met by an elegant and stylish computer chassis. In white, this case brings a fresh and refined aesthetic.
Construction sees this case combine steel, plastic and tempered glass. The prominent side panel features a tempered glass panel with four flat/wide thumbscrews, while the alternate side makes use of steel, is flat and is attached via standard thumbscrews.