Introduction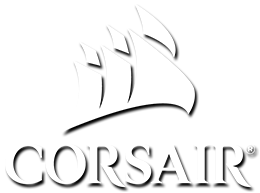 Product on Review
:
Carbide Series SPEC-ALPHA
Manufacturer & Sponsor
:
Corsair
Street Price
: UK: £70, US: $80
Corsair's SPEC lineup within the Carbide Series has been a popular set of computer chassis which tend to lean towards the gamer who wants an affordable enclosure while still receiving a good balance of features and build quality. Back in 2014 we reviewed the
SPEC-01
and were mightily impressed by the budget conscious offering to which Corsair presented and today we're to look at their latest addition to this series and range with the SPEC-ALPHA.
The SPEC-ALPHA first made its appearance at CES 2016 earlier in the year and it attracted lots of attention with its funky and bold styling. SPEC-ALPHA is a mid-tower chassis and is really designed for gamers who want to make an impact – the case has a large Perspex window, a trio of cooling fans (which also include LED lighting) and plenty of space for high-end systems.
Corsair on their SPEC-ALPHA
The Carbide SPEC-ALPHA's bold, angular looks and direct airflow path cooling are just begging for you to build your next gaming rig. A gorgeous, oversized window shows off the roomy interior, and the three included 120mm fans can be easily controlled with the three-speed switch on the front panel.

The SPEC-ALPHA isn't just another case, it's got a great internal design that eschews the legacy 5.25" drive cages completely for better cooling, but still has plenty of drive capacity, with room for up to three 3.5" drives and four 2.5" drives, as well as front panel USB 3.0 support.