Introduction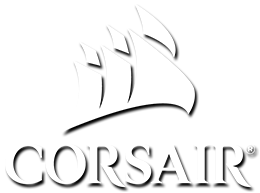 Product on Review
:
Crystal Series 460X RGB
&
570X RGB
Manufacturer and Sponsor
:
Corsair
Street Price
:
460X:
£149 GBP @ CCL Computers
/ $ 150 USD
570X:
£179.99 GBP @ CCL Computers
/ $180 USD
In the computer case arena one phrase sums up the market quite accurately – "Do or die". Veteran brands of this sector know how easy it is to get left in the background and we've seen over the year's various brands come and go and some prominent names recede into the shadows because certain trends weren't adopted or that innovation wasn't on the list of priorities. But one brand which has remained a stalwart in this industry is Corsair – they appear to have kept at the forefront of creativity with their interesting, quirky and cohesive designs; designs which have obviously appealed to end users with varying preferences. Today we step into another world of innovation with this case designer as we look at a new series to hit the shelves – the Crystal Series.
Today we are to look at two new cases which feature within the new Crystal Series, the 460X RGB and 570X RGB. Both cases share a key likeness in that they both adopt tempered glass panelling as a key aspect of their design. Another similarity is that both mid-towers also take advantage of Corsair's SP120 RGB LED fans and an extensive RGB fan controller to modify colours, speeds and lighting effects.
Corsair on their 460X & 570X
Light up your build with brilliant LED effects. Three included SP120 RGB LED fans and integrated LED controller KEEP your components running cool. Each SP120 RGB LED fan is equipped with vivid, customizable LED lights, enabling even further personalization for your build.