Introduction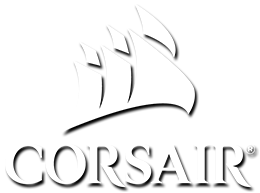 Product on Review:
Corsair Force Series MP300
Manufacturer:
Corsair
Street Price:
120GB GBP £45.49 / USD $49.99 – 240GB GBP £68.99 / $69.99 – 480GB GBP £128.48 / USB $134.99 – 960GB GBP £275.99 / USD $264.99.
Some may believe that the days of SATA SSDs are numbered, which may or may not be true, but what cannot be denied is the sheer speed that the NVMe interface can offer via M.2 disk drives, sometimes multiple times faster than the SATA interface, with thousands of times the IO performance.
Corsair released the
Force Series MP500
at the start of last year, promising speeds up to 3000MB/s and 2400MB/s read and write; the downside was the cost. However, today we review the introduction of their Force Series MP300 M.2 range, offering much better value as well as impressive performance.
Utilising the latest Phison PS5008-E8 controller and 3D TLC NAND we're promised speeds of 1600MB/s read and 1040MB/s write; those might seem a little lacklustre compared to the MP500, but IOPS remain largely the same at 220,000 read and 200,000 write, often regarded as the more important performance factor, as opposed to the raw bandwidth. Something which sets the MP300 aside from the crowd is its use of a PCI-E Gen.3 x2 interface - not using up the entire x4 interface which most NVMe drives require.
Wear-levelling, bad block control and TRIM support is all included, along with the Corsair SSD Toolbox, helping maintain the life of the drive. Corsair also provides a 5-year warranty with their MP300 SSDs, giving you peace of mind in your purchase.
Anyway, enough of the chat, lets get down to the nitty gritty and find out how it performs.
Corsair on the MP300:
The CORSAIR MP300 M.2 PCIe NVMe SSD delivers three-times the performance of SATA drives in a compact M.2 form factor, making it an ideal upgrade to laptops or performance PCs. Able to reach speeds of up to 1600MB/sec sequential read and 1020MB/sec sequential write, the MP300 leaves traditional SATA SSDs far behind.
Using the latest 3D TLC NAND technology, MP300 combines great performance, long drive endurance and excellent value, alongside advanced error correction and wear levelling technologies that keep your data safe and your drive running smoothly.
Backed by a comprehensive three-year CORSAIR warranty, the CORSAIR MP300 M.2 PCIe NVMe SSD brings NVMe speed to every system.