Introduction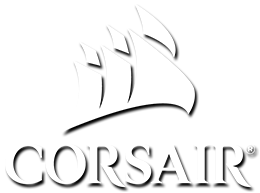 Product on Review:
Corsair Glaive RGB Pro
Manufacturer:
Corsair
Street Price:
£70.00 GBP / $70.00 USD
Corsair have recently release updated versions of their Ironclaw (Review can be found here
Corsair Ironclaw RGB Wireless review
) & Glaive line up of mice, the subject of this review being the latter.
Featuring an improved PMW3391, 18,00 DPI optical sensor, and swappable, magnetic thumb grips as well as an additional programmable button & a slight weight loss over its predecessor seems to set up the value proposition for the new Glaive RGB Pro as a good buy.
The Glaive RGB PRO also features an aluminium chassis, Omron left & right switches rated for 50 million clicks & a 1.8 Meter Braided fiber cable, means that Corsair are aiming to keep up with the high quality standards that they set themselves.
The odd part of this release is the pricing as it is the same as the Ironclaw RGB Wireless, which features the same PMW 3391 sensor but more programmable buttons, wireless connectivity and more on-board memory profiles. The question we look to answer is what does this mouse do, and what features does it have to set it apart from it's release partner? Read on to find out.
Corsair on the Glaive RGB Pro:
The CORSAIR GLAIVE RGB PRO gaming mouse merges high performance with high comfort, developed with a contoured shape designed for extended gaming sessions and an ultra-accurate, gaming-grade 18,000 DPI optical sensor.