Introduction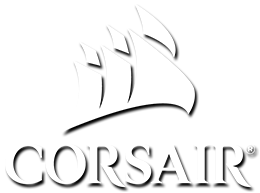 Product on Review:
Corsair H100i RGB Platinum
Manufacturer:
Corsair
Street Price:
GBP £124.99 / USD $159.99
Corsair are, without doubt, one of the most recognisable brands in the PC industry; they produce products of commendable quality in many different sectors and for multiple price points. Cooling is certainly a strong suit of theirs, within which we've seen many releases in the last few years. At the start of 2018, we saw Corsair release their Pro series of CPU coolers, with the 360mm and 280mm released in January. Fast forward to July and we got the 240mm H100i Pro RGB. Well today we see the 240mm throne succeeded by the H100i RGB Platinum.
The H100i RGB Platinum adds to the previous iteration in several ways, including a more pronounced presence of RGB lighting, with multi-zone LED lighting on the pump housing, with 16 individual LEDs, as well as ML120 RGB fans on the radiator. We also see an improved radiator core and copper cold plate which increases surface area and therefore performance.
Socket installation and compatibility has been revised to allow AMD TR4 support alongside all of the usually Intel and AMD sockets, while being completely tool-free and easier to install.
The visual differences should be immediately apparent, but how does the new copper transfer plate and improved radiator affect performance? Let's delve into the review and find out.
Corsair on the H100i RGB Platinum:
The CORSAIR Hydro Series H100i RGB PLATINUM is an all-in-one liquid CPU cooler built for extreme cooling with a 240mm radiator and vivid RGB lighting from 24 LEDs. Two CORSAIR ML PRO RGB 120mm PWM fans run up to 2,400 RPM, alongside an optimized cold plate and pump design that delivers the high performance Hydro Series cooling. Take control with CORSAIR iCUE software to customize lighting effects and enable Zero RPM mode at low temperatures. Easy to install and compatible with most major CPU sockets, the H100i RGB PLATINUM pairs killer looks with chiller performance.