Introduction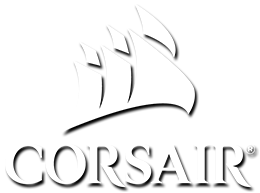 Product on Review:
Corsair H115i Pro RGB
Manufacturer:
Corsair
Street Price:
£134.99 / $139.99
We've seen RGB take the market by storm, with manufacturers stapling these multi-coloured LEDs to everything they can get their hands on; it now seems that all-in-one CPU coolers aren't able to escape this treatment, with Corsair releasing both the H115i Pro and H150i Pro featuring 16.7 million colours within the pump header.
Within this review, we're going to look at the Corsair H115i Pro RGB, a 280mm all-in-one watercooling solution to keep your CPU cool while also remaining quiet. 280mm coolers from Corsair is nothing new, however, the inclusion of RGB is.
Included with the radiator and pump is a pair of 140mm ML-Series fans, renowned for their quiet operation and high static pressure, two qualities which should make them ideal for forcing air through a radiator.
With the large radiator and the duo of large, 140mm magnetic levitation fans, the H115i Pro RGB should deliver impressive thermal and acoustic results. Read on to see how it fares.
Corsair on the H115i Pro RGB:
The CORSAIR Hydro Series H115i PRO is an all-in-one RGB liquid CPU cooler with a 280mm radiator built for low-noise cooling performance and bold styling with an RGB LED pump head. Two included 140mm ML Series magnetic levitation PWM fans provide great airflow while producing no more than 20 dBA of noise, pushing the performance of your build while staying whisper quiet. Take control with CORSAIR LINK software and customize lighting, monitor temperatures and precisely adjust fan speeds, or stop cooling fans entirely with the H115i's Zero RPM fan mode. Easy to install and compatible with most major CPU sockets, the H115i makes it easy to cool your system in silence and style.