Introduction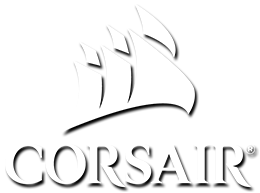 Product on Review:
Corsair H150i Pro RGB
Manufacturer:
Corsair
Street Price:
£164.99 / $169.99
Despite advances in air cooling solutions, all-in-one water cooling loops are gaining a lot of traction in the cooling market. Corsair may be best known for its memory and possibly even its peripherals, but they're forging a huge market share in the cooling sector with 120mm, 240mm, 280mm and for the first time, a 360mm radiator which we'll look at today.
Corsair's new 360mm all-in-one cooling solution features RGB lighting (of course!), a smart CPU block which controls fan speeds, RGB profiles and temperature monitoring via the USB connection, all of which can be observed and tweaked within the Corsair Link software.
Along with the 360mm radiator and pump you get 3x 120mm ML-Series fans which utilise magnetic levitation to decrease noise and increase airflow; the clever pump housing, along-side the Corsair Link software can shut these fans off entirely if the CPU and coolant temperature drop below a specified threshold.
All-in-all, the H150i Pro RGB promises to deliver excellent cooling to even the most power-hungry of CPUs, let's slap it on top of our i7-3930K and see how it performs.
Corsair on the H150i Pro:
The CORSAIR Hydro Series H150i PRO is an all-in-one RGB liquid CPU cooler with a 360mm radiator built for low-noise cooling performance and bold styling with an RGB LED pump head. Three included 120mm ML Series magnetic levitation PWM fans provide great airflow while producing no more than 25 dBA of noise, pushing the performance of your build while staying whisper quiet. Take control with CORSAIR LINK software and customize lighting, monitor temperatures and precisely adjust fan speeds, or stop cooling fans entirely with the H150i's Zero RPM fan mode. Easy to install and compatible with most major CPU sockets, the H150i makes it easy to cool your system in silence and style.