Introduction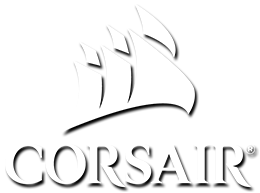 Product on Review:
HS35 Stereo Gaming Headset
Manufacturer:
Corsair
Street Price:
£39.99 GBP / $39.99 USD / $69.99 AUD
Corsair are aiming to take the entry level gaming headset market by storm with the HS35 Stereo Gaming Headset, it's compatible with PC, Xbox one, PS4, Switch & Mobile devices so the value proposition is great if you're wanting one headset to use across all platforms.
The HS35 takes many design cues from the current HS line up, featuring oval earcups rather than the angular design of the Void series, it features the same controls and detachable microphone however to save on costs Corsair have chosen to use mesh fabric rather than leatherette for the earcups however they are backed by memory foam still.
At this price point we are not expecting the world in terms of sound quality, but it's always a risk buying a headset in this price range, especially if you're used to using higher end headsets. We ask if the HS35 is worth your time, read on to find out.
Corsair on the HS35 Stereo Gaming Headset:
Every way to win – Easily plug in and play on PC, Xbox One, PS4, Switch or mobile devices with a 3.5mm connector.