Introduction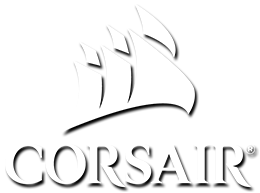 Product on Review:
Corsair K57 RGB Wireless
Manufacturer:
Corsair
Street Price:
£89.99 / $99.99
If youíve ever shopped around for a gaming keyboard you will almost undoubtedly have come across an offering from Corsair. Their K70 is incredibly popular amongst the gaming community with its vast choice of Cherry MX key switches and vast array of features, but priced at roughly £150, itís out of the reach of some who canít justify such a cost. Thatís where Corsair can use their expertise within the sector to produce a quality keyboard without such a high price tag.
The Corsair K57 RGB Wireless is a full-size keyboard with per-key RGB backlighting, Macro keys for increased functionality, a wide selection of dedicated media keys and support for 2.4GHz wireless, Bluetooth or a wired mode.
We saw Corsairís CAPELLIX RGB LEDs for the first time back with the
Corsair Dominator Platinum RGB DDR4
memory modules where they impressed us massively with their vivid colour production. Corsair have now begun shifting those new LEDs into all of their devices to increase their luminance and the K57 hasnít been left out with fully customisable per-key RGB backlighting thatís controlled via Corsairís iCUE software.
Bolstering the gaming credentials of the K57 RGB is Corsairís proprietary wireless transmission technology, Slipstream. This provides sub-1ms response times via an included USB dongle. Bluetooth connectivity is also included to allow communication with things like your TV or a games console.
Battery life is claimed at up to 175 hours with the backlighting turned off and up to 35 hours with it on; a rechargeable Lithium-ion battery is included within the keyboard so youíll never have to ratch around for AA batteries.
In the UK and US, the K57 RGB Wireless is priced at £89.99/$99.99 putting it right in the path of many competitors, but does a 2-year warranty, Corsairís expertise and attention-to-detail help warrant the price-tag? Letís find out.
Corsair on the K57 RGB Wireless:
Light up your wireless gaming with the K57 RGB Wireless Gaming Keyboard, featuring sub-1ms SLIPSTREAM WIRELESS and brilliant per-key RGB backlighting from CAPELLIX LEDs.