Introduction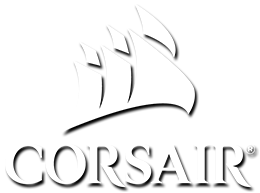 Product On Review
:
KATAR PRO WIRELESS
Manufacturer
:
CORSAIR
MSRP (inc. V.A.T. where applicable)
: UK: £44.99 / EU: €49.99 / US: $39.99
CORSAIR
have plenty planned for September and October 2020, and the latest product launch is for a mouse that's a fair bit more utilitarian than our most recent review. But, while it may seem like a major deflation to go from the K100 RGB to basically any other peripheral in their range, you have to remember that sometimes the most intriguing and widely-used components are much more every-day in nature.
And that is close to the design ethos of the
KATAR PRO WIRELESS
gaming mouse. With an MSRP of just £44.99 it slips in some way under most wireless gaming mice, but still packs in class-leading features such as dual-wireless, 1000Hz polling, 10,000 DPI sensor and more.
Speaking of dual-wireless, the mouse takes advantage of CORSAIR's SLIPSTREAM technology, a low-latency 2.4GHz implementation with 1000Hz USB polling packed into a USB mini receiver. At the flick of a switch more productivity-oriented devices such as Windows laptops, MacBooks and tablets can pair with the mouse using the Bluetooth 5 protocol (backwards compatible with earlier versions of Bluetooth). That's an important level of versatility for this price point.
Despite these heavyweight features, the gaming credentials of the KATAR PRO WIRELESS are augmented by a lightweight chassis that comes in at just 96g (including the single non-rechargable AA battery) and symmetrical shape with right-handed layout. And somehow they're still able to squeeze up to 135hrs of operation from the single shiny cylinder.
The KATAR model name goes back to the originals of 2015 vintage, but you'd be hard pressed to see much common DNA between the earlier designs and these PRO variants. Only their compact shape appears to be drawn as inspiration, to the extent that they may as well have been designed from scratch.
On paper it lines up well against the Razer's
Atheris
and Logitech's
M520
, and could also be considered as a low-cost alternative to CORSAIR's own HARPOON. In terms of price the KATAR is positioned between the M520 and Atheris; critical differentiating factors are therefore likely to be in niche areas of functionality, build quality and software, each of which CORSAIR are well prepared for.
This wireless model launches alongside a wired PRO variant that comes in at just 69g. Both should be available today from retailers worldwide.