Introduction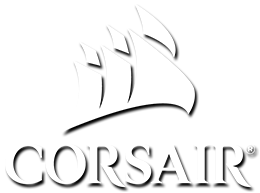 Product on Review:
Corsair M65 RGB Elite
Manufacturer:
Corsair
Street Price:
GBP £59.99 / USD $59.99
Today we look at Corsair's flagship wired mouse, one that's been with us in different iterations for some time now, the M65 RGB Elite.
The M65 retains the much-loved shape of previous models while boosting the internals and improving the materials used for better performance. Firstly, we find a brand new, custom-made PixArt PWM 3391 sensor capable of up to 18,000 DPI with sensitivity adjustments in 1 DPI increments. There're also chassis improvements which reduce the weight to 97g without the optional weights.
Ensuring the ultimate reliability, Corsair have equipped the left and right click with OMRON switches, rated to 50 million depresses. Alongside the switches, Corsair claim the anodized aluminium frame is built to withstand a lifetime of gaming.
Of course, it's 2019, so the RGB train carries on at full steam. The M65 Elite arrives with two-zone RGB lighting on the rear and scroll wheel.
In the UK and US markets, the M65 Elite demands a 59.99 price tag, so the competition will be vast and fierce. Can it beat them off for the top spot?
Corsair on the M65 RGB Elite:
The CORSAIR M65 RGB ELITE tunable gaming mouse is CORSAIR's most advanced FPS gaming mouse yet, built around a durable aluminium frame and equipped with a state-of-the-art 18,000 DPI optical sensor.