Introduction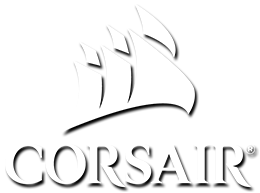 Product on Review:
CORSAIR M65 RGB ULTRA
Manufacturer:
CORSAIR
Street Price:
Wired: USD $109.99 / GBP £69.99 / AUD $99.99
Wireless: USD $129.99 / GBP £109.99 / AUD $199.99
COVID-19 has required people to change their lives immeasurably, finding different ways to entertain themselves, largely due to being stuck in the same four walls for lengthy spells; one of the more popular methods that people have turned to is PC gaming. CORSAIR, keen to provide for this massively increased demand, haven't slowed down on their R&amp
at all, it would seem.
Today we're looking at the M65 RGB Ultra, in both its wired and wireless guise. This is a shape that you'll undoubtedly recognise, having been around for a decade now. A tried and tested design that has proven very popular amongst the gaming crowd.
New on the RGB Ultra is an 8000Hz polling rate (2000Hz on the WIRELESS), up from a paltry 1000Hz on the out-going model, which works in tandem with the CORSAIR AXON Hyper-Processing Technology, to improve the responsiveness of the mouse by up to 8 fold. Bolstering the improved reaction times is a 26,000 DPI MARKSMAN optical sensor, developed in conjunction with PixArt, ensuring the highest possible accuracy. Sensor fusion technology is used to detect lift-off at ultra-low distances and optical L/R button switches with QUICKSTRIKE pre-tensioning aim to improve click feel and actuation distance.
With all of these new technologies, more than we can list comfortably here, the M65 RGB Ultra looks to turn things up a notch, but is it all marketing bumf or are we in for a real treat in testing this mouse? Let's find out.
CORSAIR on the M65 RGB ULTRA:
The CORSAIR M65 RGB ULTRA Tunable Gaming Mouse boasts a durable aluminum frame and pinpoint accuracy powered by a 26,000 DPI MARKSMAN optical sensor and optical OMRON switches. Sensor fusion technology enables ultra-low lift-off detection, while CORSAIR AXON Hyper-Processing Technology transmits those actions up to 8x faster than other gaming mice. With customizable weight between 97g and 115g, a lightweight paracord cable, and CORSAIR QUICKSTRIKE buttons, all your movements and actions register with the utmost speed. Gyro-assisted mouse tilt gestures provide for mapping in-game actions as well as productivity enhancements. Take control with iCUE software to program the M65 RGB ULTRA's eight buttons, customize its dynamic RGB backlighting, and save your profiles to onboard storage to take on the go. Pick up the M65 RGB ULTRA to make all your clicks count.