Introduction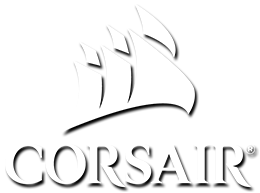 Product on Review
:
Corsair ML Pro PWM Fans
Manufacturer and Sponsor
:
Corsair
Street Price
:
ML120 Pro non-LED £19.99
ML120 Pro LED £19.99
ML140 Pro non-LED £19.99
ML140 Pro LED £21.98
Corsair has finally released their ML series of PWM fans, in 120mm and 140mm. What makes these fans different is their bearings. They use magnetic levitation. In theory, these fans should never wear out. Both sizes have square frames, so they will fit handily on radiators. You can also use them as replacement fans for all in one coolers. Here we shall review Corsair's new ML Pro series.
Corsair began its life as a seller of memory, more than 20 years ago – and what were you doing in 1994? Unlike so many companies that have changed their names, Corsair packages still come from Corsair Memory. Today, of course, Corsair is now well known for its quality cases, power supplies, coolers, peripherals, SSDs, memory – and oh yes, fans.
Here is what Corsair says of their newest entries, the ML series:
The ML Series fans deliver unrivaled high-end and low-noise performance by utilizing magnetic levitation technology and custom rotor designs. The innovative designs provides both high static pressure and high air flow.

• Harnesses magnetic levitation technology to provide higher performance at lower now levels, and a longer lifespan
• Our custom rotor design delivers the perfect balance between high static pressure and high airflow for exceptional performance in any PC cooling application
• Choosing between quiet operation and absolute performance is a thing of the past with a massive PWM control range (400 - 2,400 RPM for ML120, and 400 – 2,000 RPM for ML140)
• Anti-vibration rubber dampers deliver quiet operation at higher speeds
• Customize your build with replaceable corners (available separately)
• New LED lighting effect that radiates from the fan hub provides a subtle yet striking look