Introduction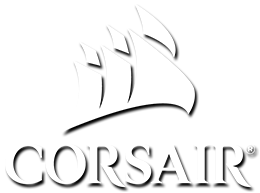 Product on Review
:
ONE PRO Compact Gaming PC
Manufacturer & Sponsor
:
Corsair
Street Price
: UK: 2199.99 US: 2200.99
It isn't unusual for brands to branch out into other categories nowadays in a bid to present consumers with a primary go-to manufacturer for all their needs. Corsair, who started out producing memory back in 1994 has been a prime example of a company which has diversified and expanded into markets which are lucrative and highly competitive. While many will know Corsair for their memory, SSDs and coolers, in recent times they've also gone down many other avenues too such as peripherals, but today we have a product which fuses all of their expertise together to form their very first gaming PC.
In what could be regarded as a pillar of power, the ONE Pro is one of many prebuilt computer systems by Corsair which sits at the top of the pack. This compact PC is based on the Mini-ITX form factor and bears a strong lineup of features such as Intel's Core i7-7700K, 16GB DDR4 and the GTX 1080.
However, this is no ordinary prebuilt system – Corsair has liquid cooled the CPU and GPU with their renowned Hydro Series closed loop systems and engineered a unique layout to achieve one of the most condensed configurations we've seen.
Is this a mini powerhouse? Let's find out!
Corsair on their ONE
Finally, a system with no compromises. Meet CORSAIR ONE, the all-new PC from the designers and builders at CORSAIR.

The sleek, aircraft-grade aluminum chassis is built with painstaking attention to detail, and extremely resistant to surface wear - Protecting the beautiful finish for years to come.