Introduction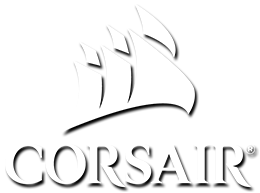 Product on Review:
Corsair QL120 RGB
Manufacturer:
Corsair
Street Price:
120mm Individual - GBP £29.99 / USD $44.99
120mm Triple Pack - GBP £99.99 / USD $139.99
140mm Individual - GBP £34.99 / USD $49.99
140mm Double Pack - GBP £79.99 / USD $119.99
Corsair, an American hardware manufacturer, are quickly becoming an unrelenting force within the PC industry, originally starting out producing DRAM modules in the mid-90s but now making everything from computer cases, power supplies, watercooling equipment, peripherals, and of course, cooling solutions.
Today we're looking at their latest RGB fans, the QL-series, which improves upon their LL-series fans in a massive way with more than double the RGB LEDs in each fan. That RGB lighting is also more evenly distributed, with 16 RGB LEDs on the rear (12x outer ring, 4x inner ring) and 18 on the front (12x outer ring, 6x inner ring), for better overall illumination inside and outside of your case.
Corsair's QL-series of fans are available in 120mm and 140mm, with both being available individually, or in multi-packs. The 120mm can be purchased in a triple pack and the 140mm in double packs. Each multi-pack comes with an iCUE Lighting Node CORE which can control up to six of the brand new QL RGB fans, as well as other Corsair RGB fans, through a single USB 2.0 internal header.
Priced similarly to previous triple/double packs of the Corsair ML and LL fans, the QL-series should do well in today's marketplace, with many users having an insatiable appetite for the rainbow LEDs in their systems. Let's compare them to previous models as well as the competition and see what's what.
Corsair on the QL120 RGB:
Give your PC spectacular lighting from any angle with CORSAIR iCUE QL120 RGB PWM fans, equipped with 102 individually addressable RGB LEDs – 34 in each fan – across four distinct light loops.