Introduction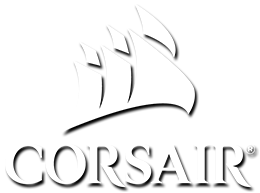 Product on Review:
CORSAIR T3 RUSH Gaming Chair
Manufacturer:
CORSAIR
Street Price: £249.99 / $299.99
CORSAIR, seemingly rampaging their way through the gaming community, catering for every corner of the market, are now onto their 3rd consecutive yearly gaming chair release, the T3 RUSH, following on from, you might've guessed it, the T1 RACE and T2 ROAD WARRIOR.
The latest gaming chair is CORSAIR's cheapest so far, arriving at £249.99 in the UK and $299.99 in the US. It's also the smallest in many respects, but with some improvements in terms of minimum and maximum seat height and arm rest adjustment.
While the previous two were available in bright and bold colours, with leatherette coverings, the colour selection is much more neutral this time around, with charcoal, grey/charcoal and grey/white as the possible variants; we've been provided with the grey/white for our review sample.
With the lower price tag and reduced dimensions, the gaming chair seems to be aimed at a younger, smaller audience who don't want the gaudy, in-your-face styling of some other gaming chairs on the market.
CORSAIR on the T3 RUSH
The CORSAIR T3 RUSH gaming chair combines racing-inspired design and contoured comfort, with a breathable soft cloth exterior, padded neck cushion and memory foam lumbar support.