Introduction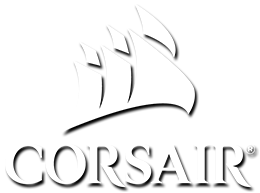 Product on Review:
Corsair VOID Pro RGB Wireless
Manufacturer:
Corsair
Street Price:
UK: £109.99, US: $109.99
Refreshing their VOID gaming headsets, gamers will be greeted with a product that has been made from carefully selected materials, designed with durability in mind. The VOID Pro headset comes as part of a collaboration with BMW's DesignWorks studio in California, resulting in a unique aesthetic that is both distinctive and interesting.
Addressing the various aspects of the gaming headset, Corsair have left no stone unturned. The cushioning in the earpads has been replaced with a new viscoelastic foam that is soft and breathable, helping to reduce the effects of heat and moisture build up, while improving comfort. Moving on to the audio quality, they have equipped the VOID Pro with custom tuned 50mm neodymium to deliver precision audio for an enhanced full-range stereo or Dolby Headphone 7.1 surround experience.
As we are looking at the wireless version, you can expect low-latency, long range wireless connectivity, that has a 16hr battery life, as well as featuring customisable RGB LED lighting. The VOID Pro RGB Wireless is available in Black/White or a SE version (yellow jacket). There will also be a choice of USB RGB versions available, also featuring virtual 7.1 surround in Black (or carbon) and white, as well as an analogue version available in carbon or cherry.
Overview by Corsair
Building upon the success of CORSAIR's VOID series of headsets, VOID PRO features various significant enhancements across comfort, sound, mic quality and wireless performance designed to provide an even better gaming experience. VOID PRO resets the bar and delivers best-in-class performance.

VOID PRO's bold and distinct look is the result of a collaboration with BMW's DesignWorks studio in California. The outcome is an unmistakable and iconic design unlike any other currently in the market. Carefully selected materials, metal components and premium build quality ensure the long term durability that CORSAIR products are known for. Custom speaker drivers and internal acoustic tuning provide full range stereo or genuine Dolby Headphone 7.1 surround sound for an immersive audio experience. Select VOID PRO models also offer fully customizable RGB lighting and audio EQ control through CORSAIR's exclusive CUE software suite.