Introduction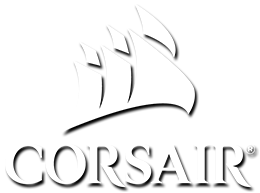 Product on Review
:
Corsair VOID RGB USB Dolby v7.1
Manufacturer and Sponsor
:
Corsair
Street Price
: UK: £69.99, US: $79.99
This is our second outing from the VOID family of Corsair gaming headsets, we previously had a look at the
Void Surround
, a versatile analogue stereo headset that ships with a USB dongle. This time we go on a date with the VOID RGB USB, a dedicated USB gaming headset that had all the digital features and controls built in, including, as you would guess, RGB lighting. Dolby Surround returns to supply the virtual 7.1 rendering that is delivered by powerful 50mm neodymium drivers. The headband and earcups use memory foam covered in a microfibre mesh to keep things all snug.
At the £70 price point, the VOID RGB USB sits firmly in the middle of ground zero where it will ultimately have to butt heads with some fantastic competitors, though with a slogan like 'upgrade to unfair', Corsair seem ready for a fight.
Overview by Corsair
Enter the VOID—the innovative family of advanced gaming headsets from Corsair. Whether you choose wireless, USB, or stereo powered audio gear, you will always be one step ahead of your enemies.

Corsair VOID headsets not only feature great sound but are comfortable enough to stay on your head for long gaming sessions. The fast forward design features light weight, contoured ear cups, and other leading edge tech. Corsair VOID headsets are the ultimate synthesis of performance and comfort.