Introduction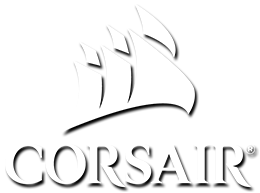 Product on Review
: Corsair VOID Surround
Manufacturer & Sponsor
:
Corsair
Street Price
: US: $69.99, UK: £69.99 (Introductory price $59/£59)
It was a while ago now since we sampled an audio product from
Corsair
and in that time, much has changed in the mid-range market. Though much has changed with the Corsair line of headsets too. Taking the helm of their current audio ship is the VOID headset, and comes in the many flavours to fill all parts of the market. Ranging from a stereo version to a wireless RGB version, the latest release we have with us today falls into the mid-range USB 'virtual 7.1' category.
Other than its sleek angular design, to capture the attention of gamers, Corsair have shipped the VOID Surround with USB audio processor that provides some tasty DOLBY Surround. To help deliver this experience it has 50mm neodymium drivers that promise a strong bassy punch and has a noise reducing boom microphone for that vital communication in game. As a bonus, it is compatible with both the Xbox ONE and the PS4 out the box as it uses a 4pole jack. To sweeten the deal that bit more, Corsair have released the VOID Surround at a reduced launch price of £59 for the first two weeks.
Overview by Corsair
Purpose built for legendary audio, ultimate comfort, and universal compatibility, the Corsair Gaming VOID Surround Headset features a mobile connector that works with PlayStation 4, Xbox One, and mobile devices. The included USB Dolby 7.1 sound card unlocks genuine Dolby 7.1 surround for a supercharged experience on your PC.