Conclusion
While tailored towards a mid-range budget for those looking for a mechanical gaming keyboard, this isn't down to the actual build quality of the keyboard itself nor the lack of features that other competitors as well as the 700K offers. It's purely down to what the gamers themselves actually want from a keyboard.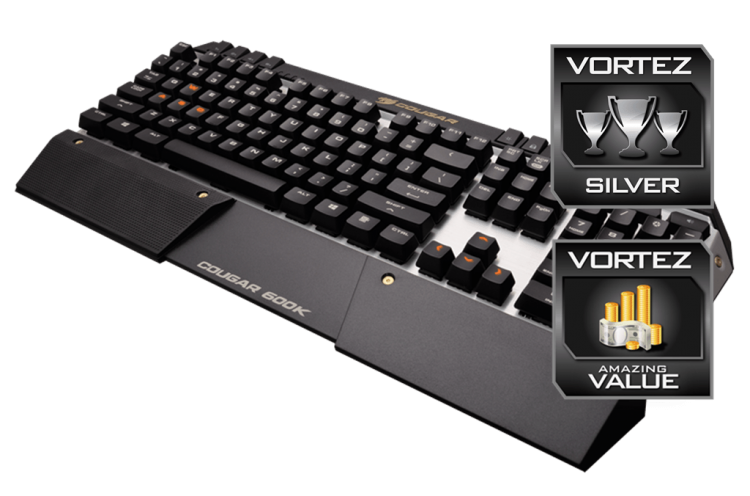 COUGAR could have easily named the 600K to the 700K, and the existing 700K to a 700K+. Doing away with the added size and features of what's available on the high-end and nailing down the importance of what many are looking for in terms of pure build quality, aesthetics, and functions, the 600K is an excellent performer. Arguably on par with the higher-end model.
Despite the amount of control being offered by other keyboards, such as LED lighting control, personal macro profiles, and software integration, the fact of the matter is not everybody's looking for these out of their keyboards. Some people just want the essentials, and whether or not software and custom configurations are available, a fair share of people will never actually use them. This is the exact audience the 600K is geared towards and in that respect it succeeds.
Armed with mechanical switches and a sleek aluminium frame, the COUGAR 600K delivers solid performance, excellent build quality, and price tag that's highly competitive. Gamers need not look further!
Pros
+ Admirable styling
+ N-Key rollover
+ Attractive LED Lighting
+ Detachable wrist rest
+ Aluminium backplate
+ Multimedia keys

Cons
- Software limitations may not be to everyone's liking
Click here
for an explanation of our awards at Vortez.net.