Closer Look
The shape of the Revenger isn't quite ambidextrous and features subtle ergonomic shaping. It is on the longer side of mice at 135mm, but overall has nice proportions.
The front side view gives better insight into its arch, and ergonomics. The mouse wheel is exposed so the cable comes out from one side rather than the centre.
There are 3 indicator lights helping distinguish which DPI setting you are using. The forward and back side buttons are large and is flanked by a rubberised grip.
The rear side acts as another lighting zone, with the Cougar logo and an additional band underneath it.
The right side of the mouse has additional textured grip for additional comfort and stability.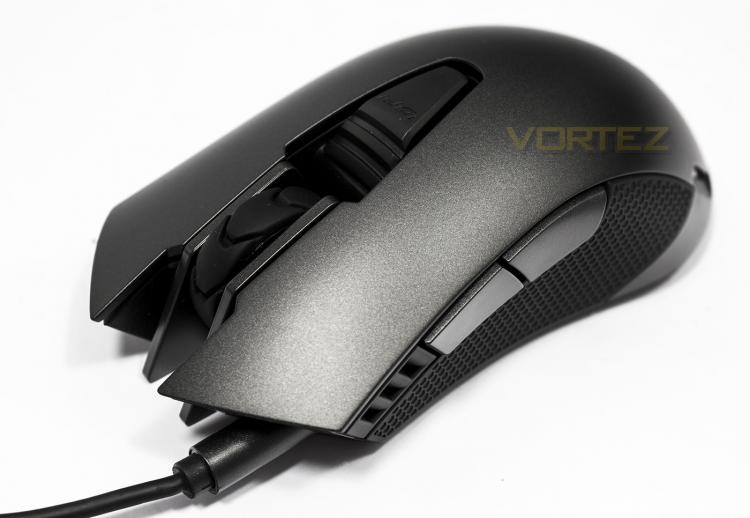 The mouse wheel is large, with a rubber surface, behind it sits the trigger button that toggles the DPI mode on-the-fly.
Underneath the sensor is positioned centrally and is also at the centre of mass, meaning Cougar have intentionally balanced the weight of the mouse.