Closer Look
Behind the mesh you can vaguely see that the two 1.5" tweeters and the 2.5" subwoofer all fire upwards in a similar arrangement seen in the Roar 2.
The metal edging seems to act as a protective barrier at the edges. The front features two rubber feet for an upright orientation, another feature seen on the Roar 2, however this time the feet are pre-attached.
The passive side radiators are made from a machined metal with the Creative branding. Though they seem quite exposed, they are solid, and the IPX6 rating will mean that they won't let water or dust penetrate into any vital parts.
All the buttons have a rubber covering, while the IO section has rubber gaskets protecting them from anything getting in.
This does of course cause a slight inconvenience for when you do need to access them for charging or connecting any cable, but its a worthwhile trade off.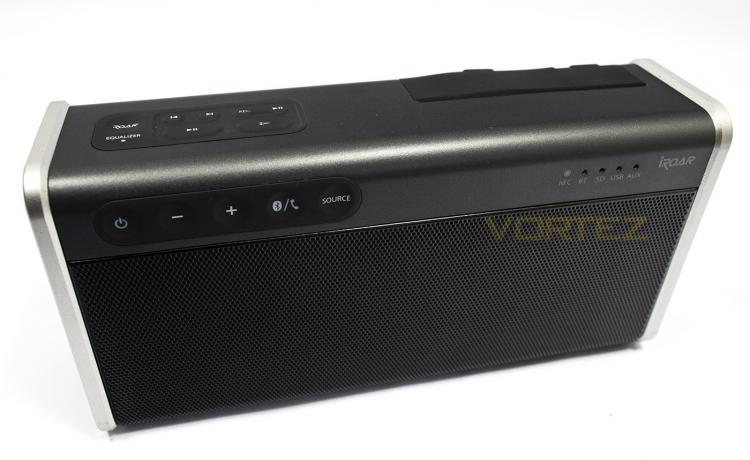 The rear controls are orientated so they are correctly viewed in the upright position. There are general media controls as well as recording playback controls and a dedicated ROAR! button.
Underneath there is no docking point to be used with the iRoar Dock, which is a shame. Though, aside from the non-slip rubber feet, there is also a meshed grill underneath, this could be to allow water to drain, or even as part of the super wide sound dispersion/tuning.