Conclusion
Remixing an existing recipe, the BlasterX H5 sounds incredible, feels incredible and will please gamers on any platform. Creative have really picked up on the needs of the gamer and have astutely assessed the current market and what they can do to enter it seriously, maturely and competitively.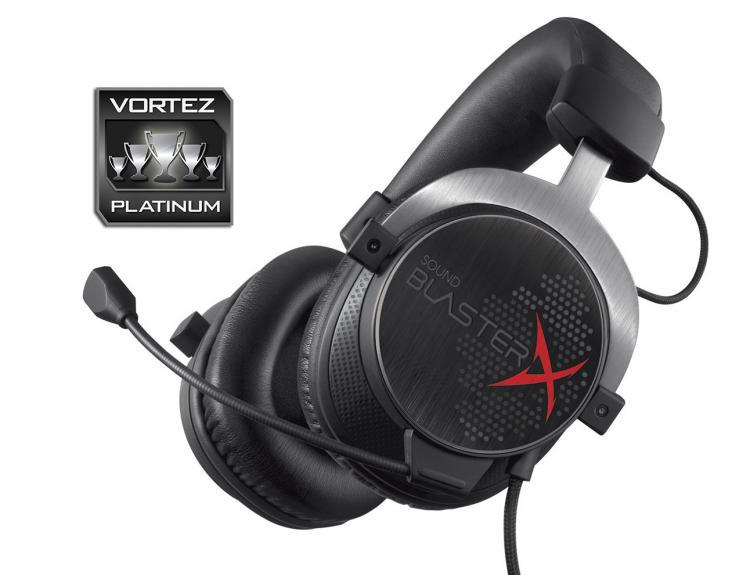 The asking price is towards the upper end of what many gamers would be wanting to pay, sitting at £99/$129. One could argue against the actual 'need' for the BlasterX H5 in the market considering that you can currently obtain a HyperX Cloud/Cloud 2 for around half this price. The Cloud 2 has the added bonus of the USB soundcard included which will give good audio quality and virtual 7.1 surround. Though this USB soundcard with the Cloud 2 has run into some 'longevity' issues, the Cloud headset itself is still a fantastic choice as an analogue headset. It is also worth considering that the list of 'fantastic headsets' in the £50-80 region is growing. While each one has its own character, can the the BlasterX H5 really carve itself into that medley of strong contenders? To address this question, we need to look at what it brings to the table.
It is a modular, analogue headset which comes with a 4 pole jack for compatibility with most contemporary devices (Some may wonder why 'Mac support' is not listed, this is because Apple actually wire their 4 poles in a non-standard way, meaning you can get audio but microphone won't work). Creative then take a high quality and robust headset frame, and kit it out with good quality leatherette covered memory foam padding, making it close in comfort to the the ultra lightweight Siberia V3. Finally, Creative use their knowledge and audio wizardry to make their 50mm drivers blast out high quality sound that is very close to the quality of the Sennheiser GAME ZERO, arguably it is more attractive too.
So the price tag does seem to be a reasonable step over the £50-80 region. Though being an analogue headset, if you haven't got a discrete soundcard or external headphone amplifier you may not get the best performance out of them and to do so will mean additional cost. This would set it at a disadvantage again when compared to a USB headset which has its own integrated audio processing. This makes that £99.99 price tag squarely in limbo. On one side you could spend less and get a better overall package or that little extra could move you into the realm of the Siberia Elite Prism (
or is it the Siberia 650 now?
). This makes the price/value argument dependant on the buyer based on their individual circumstance.
It is impossible to deny that Creative have done something very RIGHT with the Sound BlasterX H5. It looks, sounds and feels top class, making it something that gamers and competing brands need to pay attention to.
Pros.
+ Precise, balanced audio
+ Extremely Comfortable
+ Good quality removable microphone
+ Modular cables
+ Excellent build quality
+ Beautiful aesthetics

Cons.
- May require additional audio processing to get the best out of it
Click here
for an explanation of our awards at Vortez.net.