Packaging & Bundle
Packaging front
The front of the packaging is clear and aggressive with a list of features and compatibilty accounted for as well as a window cut out allowing the actual product to be seen
reverse side reveals information
At the back we get a diagram explaining the features in various languages as well as information about some eSport affiliations.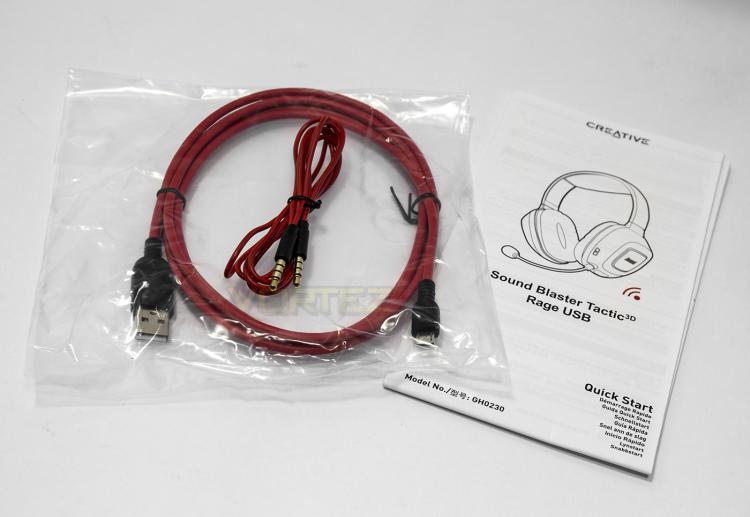 Included accessories
Inside the box we get a USB to micro USB cable that is 1.8m long as well as a 4 pole to 4 pole 3.5mm jack which can be used with mobile devices, or practically any other audio output including PS4 or even your sound card should you wish, however you would need a 4 pole splitter should you wish to use the microphone.
removable microphone
This headset is fully modular, meaning all cables and the microphone is removable.
The Sound Blaster Tactic3D Rage USB
The headset itself is light and made from sturdy plastic with ample squishy pads on the earcups and headband.